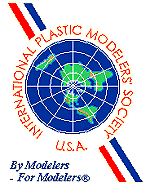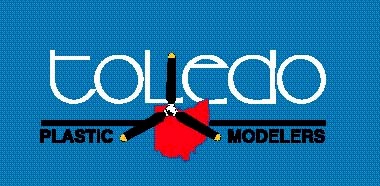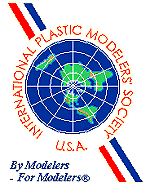 NOTICE!
STARTING IN NOVEMBER
MEETINGS ARE ON WEDNESDAYS
BECAUSE OF THE THANKSGIVING HOLIDAY
Tuesday November 23, 6:00 – 7:15
We expect you to have finished your kit stash
during the stay-at-home orders.  Show us your stuff!
Future meetings at the Sylvania Library in Sylvania


The Toledo Plastic Modelers is a chapter of the International Plastic Modelers Society. As these names suggest, we are a club that is devoted to the plastic modeling hobby. Our purpose is to share the recreational and educational outlets this activity affords with the members of our club. The Toledo Plastic Modelers also tries to promote the hobby by holding several events which are open to the public.

Chief among these is our Annual Model Contest. Held each year, this event allows modelers of all ages and interests to compete for trophies in dozens of categories. During the show, we have what may be "the largest hobby shop in Ohio" - the Vendors Room. Here, a host of vendors sell new and out-of-production hobby kits, tools, supplies, and references. The Toledo Plastic Modelers try to have something for everyone at the show!

We meet twice a month on the second (business) and fourth (informal) Thursday evenings.  See the Coming Up Page for specifics.
Dues are $25.00 per year, pro rated for newcomers who join in the middle of the dues period. For further information on our next meeting, or the club in general, e-mail us at: toledoplasticmodelers.
We hope to see you soon!

<![if !supportLineBreakNewLine]>
<![endif]>