BALLS is by definition "Guerrilla Theatre", so it adapts to existing sets, light cues, and hours. After all the regulars have gone home we come in and do our thing. It seems that after midnight most creatures seem less inhibited than they are in the hours before midnight. BALLS is a place for artists to take a chance - and works best when both artists and audience members loosen up. We howl at full moons. We Sing along. We pass around Hershey's Kisses for a spark of energy. We are all in this together. Visit our photo
Gallery
for glimpses of past performance highlights.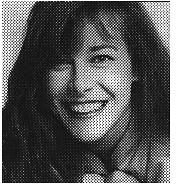 Leslie Ball is a proud native of Duluth Minnesota. She holds a Master of Fine Arts degree form New York University. She received her education touring North & Central America as lead singer & lyricist for "Rue Nouveau". She currently resides in Minneapolis where she works as a writer, performer, director and producer. She is founder/curator of "BALLS", a weekly midnight cabaret for experimental work, now in its eighth year at the Southern Theater. She has performed solo on major stages across the country including The Guthrie Theater, the Walker Art Center, Intermedia Arts, The Dakota, and Chautauqua. She also performed at Carnegie Hall as a back-up singer for Gene Pitney. Her first solo recording "Loring Park" received critical raves and earned her the 1995 Minnesota Music Academy Award for Female Songwriter of the year. She starred in two independent films, "The Visionary" and "Beyond Bob" (featured in USA Today) She has been profiled in the New York Times, the Minneapolis Star Tribune, Minnesota Monthly Magazine and in Mpls-StPaul Magazine's Ten Sexiest Issue. She is also a National Merit Scholar.
Some of the other soon-to-be-famous performers who have appeared at BALLS include: Jimmy Jahoda, Ken Bradley, Russ Rogers, Ben Bakken, Clyde Sheets, Danny Schmitz, J.Otis Powell, Derek Hughs, Matt Jensen, Brian Sostek, Kristen Van Loon, Michael McAllister and Marya Hornbacher.

---

---
Copyright © 1996 by WBS Consulting. All rights reserved.
Website designed and maintained by WBS Consulting
Comments: Webmaster; Revised December 1st, 1998