Welcome to another Jeepster Commando web site. This site will be dedicated to helping people to locate parts, and more importantly other Jeep lovers. The site was down for quite a while due to server issues. It is back up now, but the classifieds are closed until I find a host with CGI enabled. Hopefully more will be forthcoming. Any suggestions on how to make this site better would be appreciated, email them to me. My email address is at the bottom of the index frame.
Here is a picture of my pride and joy: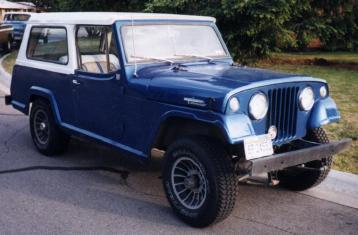 This picture is alot clearer than the last, however I still do not have access to a digital camera.
If you have any questions, or suggestions about this page email me at: