LIMAHULI BOTANICAL GARDENS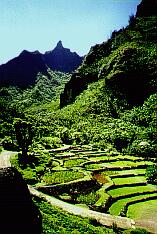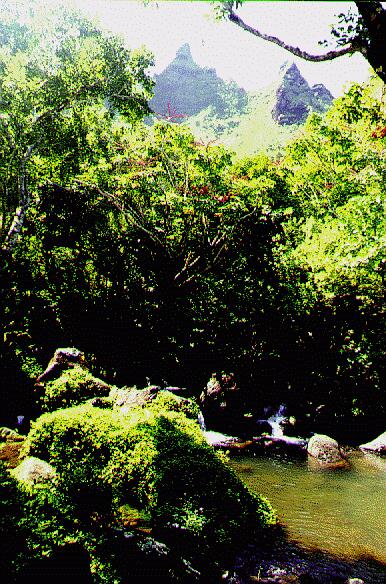 The botanical garden at Limahuli Valley was developed as a private garden of native plants. It is only in recent years that it has been converted to a National Botanical Garden and opened to the public. You can take a self-guided tour for $10 or a guided one (reservations required) for $15. They even provide umbrellas in case of a sudden shower. Wanting to proceed at our own pace, we took the unguided tour.
Their excellent guide pamphlet leads you from exhibit to exhibit along about a 3/4 mile trail that takes you back into the lush Limahuli Valley and climbs high above shore level for some impressive views.

Along the way you'll learn lots about native flora, about introduced species that are wreaking havoc with the local vegetation, and what is being done about it. You'll also pick up some interesting bits of local folklore, and learn quite a bit about the lifestyle of the original Hawaiians. I felt this was a better education on this subject than we received on our visit to the Polynesian Cultural Center on Oahu.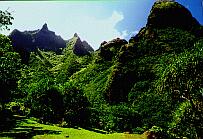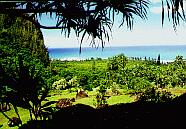 The Makai Guy's North Shore Kauai website maintained by Doug Wilson, MakaiGuy@iName.com Page revised: 9 Aug 2000
Unless otherwise noted, text and images © Copyright F.D.Wilson, all rights reserved.