The MAKAI GUY's Homepage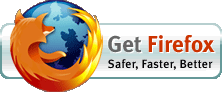 You may enjoy visiting some of the pages I've put together:
THE NORTH SHORE - An award winning, free, online guide to the fabulous North Shore of the Hawaiian island of Kauai.
YELLOWSTONE 2003 - Photo gallery from our work experience in Yellowstone National Park, summer 2003.
Sturgeon General's Warning: The Sturgeon General (a large fish living in the Tittabawassee River just below the discharge from Dow Chemical) advises that visits to these sites may be hazardous to your desire to have a life away from the computer.
A couple of other spots where I tend to hang out, both of which contain extensive message bases for sharing information with fellow enthusiasts:
TIMESHARE USERS GROUP - If you are "into" timesharing, or even thinking about it, this is the place for you.
DBSFORUMS.COM - A terrific site devoted to satellite direct-to-home television broadcast systems.